Why is it important for Black families to write a will?
Writing a will is not just an administrative task—it is a critical step that ensures your loved ones are provided for even after you are gone. Surprisingly, many individuals, including celebrities, neglect this essential aspect of estate planning. A-listers such as Chadwick Boseman, John Singleton, and PnB Rock tragically passed away without a will in place, leaving their hard-earned legacies to be tangled in lengthy and costly probate battles. However, it is Singleton and PnB Rock's estate that draws our attention, serving as recent and instructive case studies from which we can learn valuable lessons.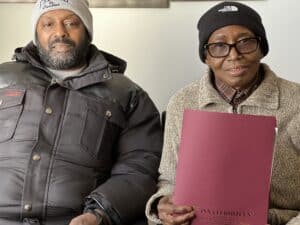 Estate Planning Within the Black Community
Startling statistics from a recent 2021 survey on wills and estate planning reveal a stark reality: while 33% of Americans have taken the crucial step of creating a will, only 27.5% of Black Americans have done the same. It is estimated that over the next 25 years, $68 trillion will be transferred from American households to inheritors and charity. However, due to the underrepresentation in estate planning, the Black community stands at risk of missing out on a substantial portion of this transformative wealth transfer.
The confusing reality of wealthy individuals, including Black celebrities, who fail to establish a will after their passing raises a fundamental question: How could individuals with significant wealth find themselves in such a vulnerable position? The answer lies in a larger issue: the lack of emphasis or education surrounding the importance of wills and estate planning, not only for these individuals but also within the broader Black community.
This can be attributed to various complex reasons such as redlining, a discriminatory practice that emerged in the 1930s and refused financial services to individuals on the basis of race and ethnicity. Through this practice, segregation was reinforced as limited housing opportunities forced Black individuals into concentrated pockets for poverty thus limiting the ability to move into more prosperous neighborhoods. Concentrated pockets of poverty translates to restricted access to quality education, healthcare, and job opportunities. All of these factors have an impact on knowledge of wealth building opportunities such as estate planning to this day.
The Case of John Singleton
 John Singleton is a Black film director, screenwriter, and producer who passed away in April 2019. He's best known for his film debut "Boyz n the Hood", and most recently his work as co-writer for the Hulu Original "Snowfall". At the time of his death, his estate was valued at $6.8 million. The contents of his estate include a Los Angeles home, a 1999 Lexus, a 2003 Mercedes Benz, a 2012 sailboat, ownership of 70% interest in Crunk Pictures, LLC, and was the owner of the New Deal Productions that was valued at $3.2 million.
However, at the time of his death, Singleton had no trust and an outdated will that was created in 1993. He was a father to several children, but only his eldest daughter was included in the outdated will. As one can imagine, when it came time to settle the distribution of his estate, his children were in a battle to acquire their portion of the foregone estate. This battle began after the Singleton's passing in 2019 and recently ended in February 2023. This is a testament to the extensive process of probating. Aside from the tragic passing of Singleton, another tragedy is the effect probating has had on his family. For the past 4 years, the Singleton family have slandered each other on social media amid discourse about various subjects, but specifically about the distribution of the estate. This not only tarnishes the household name, but also the grieving process. This could have been avoided had the will been updated.
PnB Rock and the Importance of a Will When You're Young
The rapper and singer PnB Rock is another example of a celebrity who made the mistake of not writing a will. PnB Rock passed away in September of 2022, and left behind Stephanie Sibounheuang, his girlfriend and the mother of his daughter. On Instagram LIVE, she shared that her boyfriend had no life insurance or a will. "We didn't have nothing set up. We're so young, we didn't plan on death. I don't get no death benefits. I don't get nothing." Furthermore, the mother of his child, due to the absence of a will, has been faced with the task of providing for herself as well as her child on her own. 
Writing a will is essential to making sure your loved ones are taken care of. No matter how young or old you are, having a will should be a priority. Life is unexpected and as Sibounheuang stated, they were so young that they didn't plan on death. Death is not something that can be planned but an estate is. Writing a will seems intimidating to many, but with help from a credible attorney, the process will be made simpler.
The trust and estate planning office specializes in wills and trusts while also understanding the unique challenges faced by Black Americans when it comes to estate planning. In addition to Inna's impressive credentials, our clients have consistently praised her compassionate approach to addressing their concerns during what can be a stressful process. One client expressed, "First she made you feel at ease with [the] entire process and spoke to my family very frankly and openly giving them episodes from her experience [of] how something could go wrong so they had a good idea of what type of trust they need to set up." When seeking will and trust services, Inna Fershteyn is the professional to trust. To begin drafting your will today, please contact our dedicated Trust and Estate Planning Office at 718-333-2395.