NYC Elder Lawyer for Seniors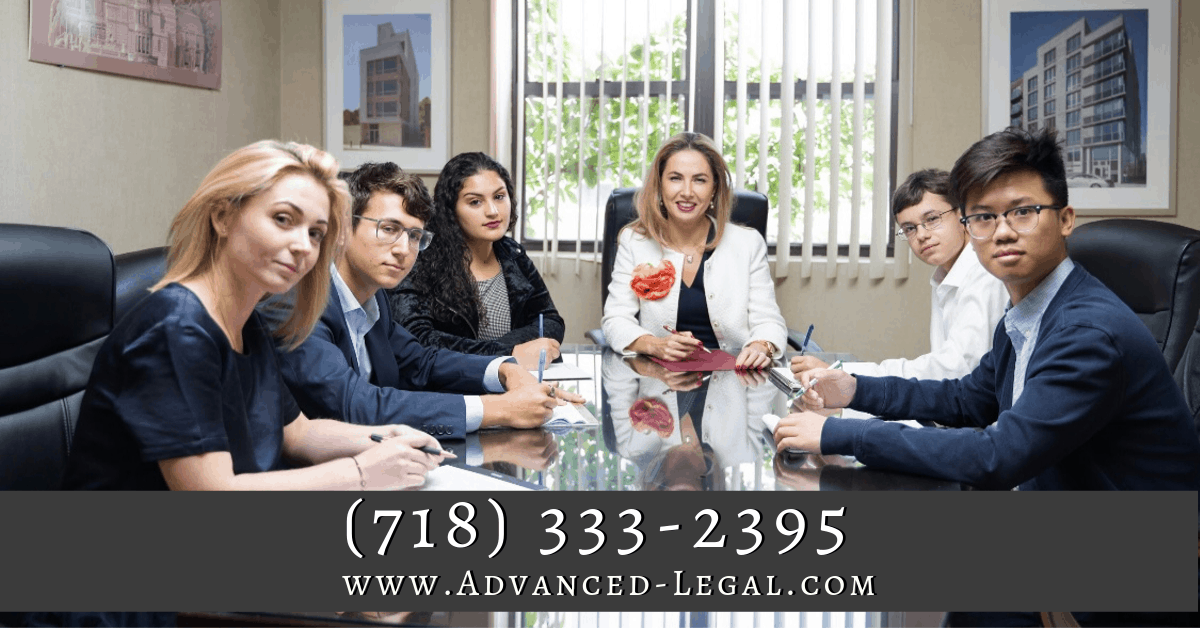 Seniors, Planning Your Estate Now Will Make the Difference Long Term.
Elder law involves many estate planning issue particularly relevant to older people (seniors). With your input, a New York elder law attorney addresses a wide range of needs spanning protecting assets, planning for Medicaid and Medicare, making sure their health care directives/needs are in order, and ensuring the needs of their own children and family can be met. For these reasons, elder law planning often includes activities such as setting up health care proxies, arranging long-term health care, setting up wills and trusts, documenting powers of attorney and pursuing other financial planning strategies. They may also deal with issues relating to social security, retirement planning, special needs and even the mitigation of risks associated with scamming Seniors (a common problem).
For our New York City clients, we understand that each case is unique and requires a skilled, experienced attorney able to navigate New York law and reach Client goals. Your attorney will help ensure your wishes are met and that your long-term health needs are taken care of in a legally sound manner. When hiring a NYC elder lawyer, look at their Reviews, ask for references and understand if elder law is there core competency. We've built our reputation by being consistently strong in each of these areas. It's best to plan ahead and to discuss the future now if nothing else for the peace of mind. Call us at (718) 333-2395 to set up an elder law Consultation.
What Is Elder Law?
Elder Law is an area of law that relates to issues relevant to elderly people and their family members. Elder law attorneys act as advocates for their elderly clients. Elder law attorneys handle a variety of legal matters that impact elderly or disabled people. Some of these issues are related to health care, long term care planning, guardianship, retirement, Social Security, Medicare/Medicaid, and other important matters. Additionally, NYC elder law attorneys are qualified to handle sensitive and emotional needs of elderly people and therefore are able to handle challenging situations concerning their clients.
Planning for Elder Law Needs
When meeting with an elder care attorney for your initial consultation, it is important to establish a plan or a course of action that you and your attorney will take to handle your legal matters. Although each person's legal needs are unique, there are common ways that each attorney handles certain legal matters. Here are some of the matters that experienced elder law attorney Inna Fershtyen can help you with.
Long Term Care Planning: Unfortunately, Medicare does not cover assisted-living expenses. It is up to you to make sure that you are covered in the case that you may need assistance in the future. Paying for a Nursing Home can be extremely expensive and it is very important that you consult experienced attorneys who can provide essential estate planning guidance to help protect your assets from expensive nursing home costs.

Guardianship: Guardianship gives another person legal authority to make health care decisions, financial decisions, and property management decisions for people who are unable to make those decisions for themselves under guardianship proceeding. This person must be categorized as an imcapacitated person (IP). Our office can assist you with filing a petition to appoint a guardian. We can also help gather necessary documents that show that the person needing assistance is an incapacitated person and give the approved guardian consent to pay bills and presvent self-neglect of the incapciated person.

Retirement: When approaching retirement, it is important to think about the future of your assets. The value of certain assets may decrease as time goes on, which means an individual should obtain an understanding of where they want their assets to go. Should certain assets be sold? Should certain assets be given to beneficiaries? Certain methods of asset allocation, such as a sale, may incur costs that are not immediately obvious, such as through taxes. Therefore, it is crucial to know how to protect your assets and how to best transfer those you no longer wish to own. These are all things that an elder attorney can help you figure out.

Medicaid Planning: Medicaid is a need-based medical assistance program that is administered by federal and state governments. The program is aimed at helping low-income families, the elderly, people with disabilities and individuals under other drastic circumstances to afford or have free access to necessary medication. Since, state and federal governments commonly change rules and regulations regarding Medicaid eligibility, it is advised to see a licensed Medicaid planner or an experienced Medicaid planning attorney to guide you through the process and to take care of any concerns.

Social Security: Social security benefits officially begin once you turn 62, however that does not mean that you have to immediately sign up. In fact, it is best to wait as long as you can to receive these benefits until you reach your full retirement age, which, depending on your birth year can be 66, 67 or 66 and a certain number of months.  If you file for social security before you reach that age, you will reduce the amount of benefits you can receive anywhere from 6.67% to 13.34% yearly. To discuss when the best time to receive Social Security benefits are, you should meet with an elder care lawyer.
Our Elder Care Credentials
The Law Office of Inna Fershteyn has more reviews than any other firm & over 22 Years Of Experience Working With Clients Like You. If You Are Searching for a "Certified Elder Law Attorney,"  Call (718) 333-2395 and schedule your consultation with Mrs. Fershteyn today.
How to Find an Elder Lawyer
If you decide to seek out an New York City elder law attorney, the first step is finding the right one for you. You should feel comfortable with whomever you hire as they are someone you will have to work with closely. Prior to meeting with a client, most attorneys will have an initial consultation with prospective clients either on the phone or in person. This is the time for the attorney to familiarize themselves with your case. It's also an opportunity for the client to ask questions that they may have. 
Areas Served
Our office serves New York City, including Brooklyn, Manhattan, Bronx, Queens and Staten Island. As we are licensed in New York and New Jersey, we also serve Clients in the Tri-State area including Long Island and are referred to by out of state Attorneys.