4 Reasons Why A 24-Hour Home Care Aid is Better Than An Assisted Living Facility
Elder care is often difficult and extensive and is different for every individual. One thing is clear - no one can or should do it alone. As our loved ones age and their needs change and very often escalate to around the clock care, we face the difficult decision - should we hire a live-in home care aid or should we resort to putting our loved ones into an assisted living facility and sometimes even a nursing home?  But how do these options compare? Based on the vast experience of an elder law attorney in NY and based on visiting many different retirement facilities in NY, Medicaid funded nursing homes in NY, and assisted living facilities in NY, we compiled these top four reasons why a home care aid or a live-in caregiver is better than a nursing home or an assisted living facility.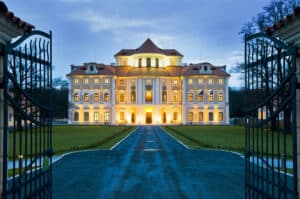 Live-In Caregiver or Home Care Aid in NY:
Live-in care is a service provided by either a professional caregiving company, a private hire, and the role of a live-in caretaker requires them to live in the home of the care recipient. It is implied that room and board will be provided to the caregiver. Live-in caregivers are allowed to rest and sleep, and therefore should have a 5-8 hour sleeping time allotted in the care plan. It would be beneficial to align the caretaker and care recipient's sleep schedules.  
If you would like for there to be an active caregiver while the care recipient is asleep, overnight care and 24-hour care is also available. Overnight or 24-hour caretakers agree to and are paid to stay awake. 24-hour care is usually arranged by an agency so that the 24-hour period is split between multiple caregivers to ensure that the care recipient is never left unattended.
Whether it's live-in care or 24-hour care, around-the-clock care provides safety and care to elderly in the comfort of their own home.
Assisted Living NY or Nursing Home NY facilities:
Assisted living is another option that may be more suitable for those who need more supervision. Assisted living facilities give the elderly personalized care in a residential setting and transfer the care recipient out of their home. Residents are typically assessed when they first move in, which allows the facility to make an individualized and specific service plan. Facilities often provide services like managing medication, assisting with bathroom use, and helping with dressing and grooming. Most facilities also provide meals, housekeeping, laundry, transportation, and social activities.
In contrast, NY nursing homes have trained medical staff that provide more medical help than help with everyday activities. Medicare and Medicaid accredit these facilities where they can provide both short-term rehabilitation and long-term medical care. NY Medicaid would cover the cost of such nursing homes, but if the person has assets, a 5 year look back provision exists.  These facilities are recommended to those who need more intensive or specialized medical care.
4 Reasons a 24 Hour Home Care Aid or Live-In Home Attendant Is Better than a Nursing Home
Live-in caregivers can provide companionship and socialization to an elderly person that may be more recluse.

Families of the care recipient often find comfort knowing that a caregiver is in the home with their loved one at all times and has much less exposure to people who may be sick of Covid-1.9

It's much cheaper to have a live-in caregiver rather than paying for the Assisted living facility or a nursing home where cost can range up to $15,000 a month.  

Seniors are a lot more comfortable in their own home especially if they have dementia or Altzeimer. 
Cons of Live-in Care
Typically, live-in caregivers are privately hired so vetting people can be a long and arduous process. It depends on the caregiver's background and qualifications as well as the needs of the care recipient. 

Independent caregivers can create tax complications and arduous paperwork unless the caregiver services are covered by Home Care Aid medicaid.  

It can be quite costly to maintain the home itself with property taxes, home repairs, and upkeep so an independent person is needed to take care of financial issues.

Hiring a live-in caregiver is largely dependent on trust which will take time to build. The responsibilities and demands of a live-in caregiver are intense and could potentially cause relationships to sour. 
4 Benefits of Assisted Living Facility:
Assisted living can provide a healthy lifestyle and social activities fostering engagement.

It is a more economical choice compared to a nursing home.

Family members may feel less stressed or worried knowing that their loved one is in a safe environment that will provide excellent care.

Seniors can retain independence while getting back or exploring new hobbies. Without the responsibility of maintaining their home, they have more free time. 
4 Detriments of NY Assisted living Facilites:
Depending on the facility, medical care may not be provided at all一especially for certain medical conditions.

Seniors may find it challenging to adapt to a new place, a group setting, and new policies.

Facilities could limit the senior's privacy.

Assisted living facilities in NY are very expensive. The average cost of the facility is around $10,000 a month.
If you need Elder Care planning in NY and would like to speak to NY best Elder Law attorney and NY Asset Protection lawyer please contact our Trust and Estate Planning law office at 718-333-2395 for all of your elder planning needs.