Family caregivers are often given the responsibility to access private documents/information regarding their loved ones due to the large amount of paperwork that might arise pertaining to their personal care. Caregivers often feel bombarded with signing, filing, mailing, or faxing such documents, which is where Power of Attorney documents (POAs) come at hand, saving time and stress. In some cases, a few organizations require their own documentation to approve contributions in one's affairs. An individual should never take on this lengthy process by themself. To minimize the risk of making a mistake that may cause dire consequences down the road, the best approach is to hire an elder care attorney.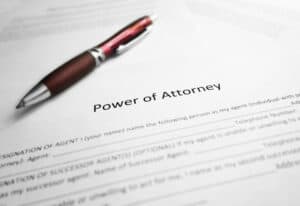 Hiring a Power of Attorney is Crucial for Seniors and their Caregivers 
Elder law attorneys specialize in legal concerns that affect older individuals, their spouses, and their children—specifically the medical and financial aspects of them. A Power of Attorney document allows certain individuals who are identified as "the agent" to legally make decisions on behalf of another person who is identified as "the principal." The individual is then granted power upon the principal's personal matters. It is evident that such preparations cannot be legally processed without such documents being authorized. 
However, POAs are not always apodictic. The actions an agent can or cannot take on behalf of a principal, as well as when their powers commence and stop, might differ depending on how these papers are written. Caregivers may run into issues when attempting to utilize POA forms for healthcare and money to oversee the care of seniors if they are not correctly prepared or interpreted. Long before incapacitation becomes a concern, families should prepare these legal documents. When a loved one is unexpectedly disabled due to an accident or sickness, POA paperwork can allow agents to step in and help handle the situation—provided those documents are prepared appropriately.
Some Entities Do Not Accept Power of Attorney 
As useful as POA's are, third parties such as banks are reluctant to approve such financial documents due to the possibility of fraud, in which case they may be held responsible for any harm that results. 
Such banks take an extended period of time to verify the legitimacy of a financial Power of Attorney and may even want to speak with the attorney who finalized it. In addition, they might also require that the agent and/or future POA sign a written statement declaring that they are operating legally, therefore absolving the other party of all liability. Nonetheless, there should be no issues arising besides the time-consuming process of being approved as a POA. 
Authorizations Needed to Manage a Senior's Care
A SSA Authorized Representative
Helping a loved one or assigned "senior" with Social Security applications is possible with the correct documentations, one can apply to be their authorized representative by completing the SSA-1696 Appointment of Representative Form. 
SSA Representative Payee
You must apply to become a representative payee if you want to actively help a Social Security recipient manage their retirement payments and/or Supplemental Security Income (SSI). All beneficiaries who are unable to manage their own payments must have a representative payee according to the Social Security Administration.
While this may be the authority you're searching for, it's important to note that it comes with a lot of responsibility. This work necessitates a thorough recording of all a beneficiary's benefits and how they are utilized, requiring attentive and responsible individuals. If there is no family member or acquaintance available to hold the "rep payee" title, the SSA will designate another qualified beneficiary to hold such recipient benefits. 
VA Fiduciary Designation
Administering veteran benefits also requires its own process. Obtaining POA authority is not a satisfactory requirement for the U.S Department of Veterans Affairs (VA). The VA will request the appointment of a fiduciary if a physician or a court of law determines that a veteran (or surviving spouse) is incapable of handling his or her money. A close friend or relative is readily available to fulfill such a position as long as the VA successfully and thoroughly conducts a close investigation of such individuals' competence. If there is no family member or acquaintance available to hold responsibility for the veteran, the VA will designate another qualified beneficiary to hold such recipient benefits. 
Medicare Authorization 
It is important to note that Medicare will not provide disclosed health information to an assigned caregiver regardless of relationship to the agent. There must be a written authorization already submitted and approved by the Centers for Medicare and Medicaid Services; verbal permission is also an accepted option. Medicare enrollees may be able to speak and answer simple questions over the phone, giving their caregivers permission to disclose coverage data. If you and your loved one are unable to speak on the phone together, consider attempting to "include them" using your cellphone or other three-way calling device to keep all parties on the same page.
The "1-800-MEDICARE Authorization" Form can be filled out and mailed in or done over the phone with the help of a customer service professional. Please note that certain private insurance companies frequently have their own processes for these documents, so make sure to ask about their unique permission needs.
Be Proactive About Caregiver Documentation
Keep in mind that many problems may be addressed with a combination of goodwill, clear explanations, and reasonable inquiries asked of the appropriate individuals when advocating for your loved one or assigned "agent." If you're unsure, ask to talk with a supervisor. If no one is available, or if no amount of logical conversation appears to be working, you have the right to consult with legal counsel. 
If you are in need of highly qualified and experienced help regarding a Power of Attorney issue, please contact the Law Office of Inna Fershteyn at (718) 333-2395 to have all of your authorization questions answered.