What Are My Responsibilities As My Parent's Guardian?
As parents reach their elderly years, sometimes people may find themselves in the position of being their parent's guardian. Before obtaining guardianship for your parent (or parents), it can be helpful to know the responsibilities you will have to take on when you become a full-time guardian. Learning more about the possible incoming responsibilities can also help be a deciding factor for if you would rather take full responsibility of your parent or move them into a nursing home.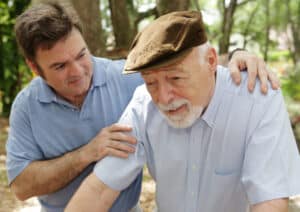 In some cases, you will be appointed to be a guardian if your parent:
Has dementia or Alzheimer's 

Has suffered from a stroke

Has cognitive issues 

And a variety of other reasons 
Oftentimes, it is common to seek guardianship of your parents after they have become somewhat incapacitated. It is easiest to be appointed guardian if both parties (you and your parent) are able to file notice with the court. The court takes into account age, mental/physical impairment, as well as the risk of harming themselves or others when considering guardianship. As long as your parent can display a reason for wanting guardianship, it is more likely that the court will grant the request.
So what will being your parent's guardian actually look like?
After being appointed a guardian, there are some basic responsibilities to overlook:
Handling finances (such as paying bills, keeping financial records, etc.)

Consenting to medical treatment

Managing the estate and assets 

Deciding on long-term care as well as end-of-life care
These responsibilities mentioned are just some of the many responsibilities that will eventually come to be. Being a guardian is a huge responsibility and takes a significant amount of time and energy. This position should only be done by someone who has the time and care for the parent. Remember, there are always other options for taking care of your elderly parent and that you don't have to shoulder all the struggles on your own. 
During your time as a guardian, you should always make sure that you are following your parent's wishes to the best of your ability. If your parent still can, be sure to ask for their input and what they want. When choosing to be your parent's guardian, you choose to give them the best life you can. Guardians are usually family and do not get compensated. For some people, being and taking care of their parent is more reassuring than leaving them in the care of a nursing home. 
Being a guardian is not an easy job nor is it a role for everybody. In order for your elderly parent to live the best remaining life they possibly can, you can make the decision of if being their guardian will fulfill that or not. If you or a loved one is considering guardianship or options for elderly care, contact the Law Office of Inna Fershteyn at (718) 333-2395.