The Importance of an Elder Law Attorney
As we get older, we come to see some obstacles that our aging family members face. Oftentimes, no one prepares you for what to do when you reach your late stages of life. Healthcare, financial well-being, and long term care are commonly thought of when considering the next steps for your aging loved ones. However, it may be overwhelming to figure out all this on your own. At times like this, it is extremely helpful to visit an elder law attorney. But what exactly is an elder law attorney?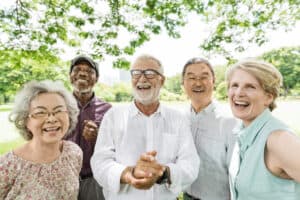 An elder law attorney focuses on assisting the older population and their loved ones. They focus on covering a wide variety of issues that the aging population face or will face. Going to an elder law attorney for a consultation to discuss future needs and what seems to be the best for you or your family may help you gain further insight on what may be needed to better your lives. They can help evaluate your current situation as well as exploring options for the future. Some common work elder law attorneys do is:
Trusts and wills

Estate planning and probate*

Nursing home planning and long term care 

Medicaid and Social Security assistance

Elder abuse 
* Most elder law attorneys are also esteemed at estate planning but not all estate planning lawyers are accomplished elder law attorneys so make sure to check out client reviews
By having an elder law attorney by your side, you can save time, money and avoid getting into future legal trouble. Since the laws surrounding the elderly are different in each state, it is pivotal to find an elder attorney that is knowledgeable and well-versed in their field. A skillful elder law attorney should be able to alleviate your worries about your future and you should feel as if you are in good hands. Follow this link to see some actual cases that have been alleviated by elder law attorney, Inna Fershteyn.
In addition, it is also important to know that there is no right or wrong age to meet with an elder law attorney. It is a common assumption that people have when thinking about elder law attorneys. For those in their thirties to fifties, visiting an elder lawyer may help with protecting your wealth and assets for the future. They can also have more options for you since you have the benefit of a head start. You do not necessarily have to be "old enough" or a senior to seek an elder law attorney.
If you or a loved one is looking for guidance to put your mind at ease for the future, a consultation from an adept elder law attorney should help. Please contact the Law Office of Inna Fershteyn at (718) 333-2395 to secure your road for the future today.