How to Change a Living Trust?
With life's ups and downs, it is natural for people to go through many changes throughout their lives. Some of these major changes in your life may make you want to change your living trust. To start, a living trust should not be mistaken for a will. The major difference between the two is that wills go into effect after death while living trusts are effective once they are signed and funded. Most people have revocable living trusts which allows for flexibility and change. However, if you have an irrevocable trust, it would be extremely difficult to make changes as they were made to be permanent and unmalleable.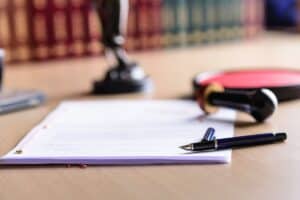 As mentioned previously, there are many reasons that may lead you to make amends to your living trust. Some reasons may be:
Adding or changing beneficiaries

Getting married

Change in distribution of assets

Major beneficiary dies 

Moving to another state 
In addition, if the living trust is a shared trust, both parties are required to consent in writing for changes. Only one party is needed if it is decided to revoke the living will. Furthermore, if one spouse dies, the surviving spouse can only make amends to their own property and not the deceased spouse's property. 
The simplest way to make changes to your living trust is to fill out a trust amendment form. This form lets you keep the original trust active while making changes to it. In the situation that you have made changes in the past, you must indicate that these changes override any previous amendments or if you want to keep them in effect. When making these changes, be sure to refer back to your original trust and refer to the changes by which paragraph you are intending to change. This way, it will not cause any confusion and ensure the clarity of your new changes. 
If you plan on making major revisions to your living will but you do not want to revoke your trust, a trust restatement is also possible. This redos your entire trust and allows it to be in effect with the new trust restatement document. 
In severe cases, it can be more plausible for you to revoke your trust instead of making amendments to it. The reason for this is because if the changes are severe, adding amendments to an already established living trust may cause confusion. Oftentimes, people do not revoke their trusts since it means that all their assets from the trust will have to be transferred back into a new trust. Although it is not recommended and can be more expensive and troublesome to revoke a living trust, it is worth it considering that you would want your assets to fall into the right hands. 
Changes in life are bound to happen and it is common that living trusts change with those life turning points. It is important that your assets go where you want them to. If you or a loved one needs assistance on creating trusts or any estate planning, please contact the Law Office of Inna Fershteyn at (718) 333-2395.