Steps to Creating An Asset Protection Plan To Safeguard Against Creditors
An asset protection trust is a legal arrangement in which an individual transfers ownership of assets to a trust, with the intention of protecting those assets from future creditors or legal action. The trust is managed by a trustee, who is responsible for managing the assets in accordance with the trust's provisions. 
As mentioned previously, the primary purpose of an asset protection trust is to shield assets from potential creditors or legal action. By transferring ownership of assets to the trust, the individual can protect those assets from future claims. However, it's important to note that asset protection trusts are not foolproof, and there are limits to their effectiveness.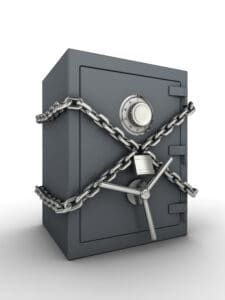 Creating an asset protection plan can be a complex process, and it's recommended that you consult with a legal and financial professional who specializes in this area. However, here are some general steps you can take to begin creating an asset protection plan:
Identify your assets:

Make a list of all your assets, including real estate, investments, and personal property.

Assess your risks:

Consider the potential risks that could threaten your assets, such as lawsuits, bankruptcy, or divorce.

Review your insurance coverage:

Make sure your insurance coverage is sufficient to protect your assets in case of any risks.

Separate personal and business assets:

Keep your personal assets separate from your business assets to avoid liability issues.

Consider forming a legal entity:

Consider forming a legal entity, such as a limited liability company (LLC) or a

trust

, to protect your assets from lawsuits and other legal actions.

Transfer ownership of assets:

Transfer ownership of your assets to the legal entity you created. This can provide an additional layer of protection.

Create a succession plan:

Create a succession plan for your assets in case of unforeseen events such as disability, death, or divorce.

Keep your plan updated:

Regularly review and update your asset protection plan to ensure it continues to meet your needs and to stay up-to-date with changing laws and regulations.
Don't Wait to Create A Plan:
One of the biggest mistakes an individual can make is to wait until a lawsuit has been filed or is about to be filed to begin protecting their assets. If you wait until this happens, your asset protection strategies may be exposed to creditors and used against you by a judge or a jury. Unfortunately, many people wait until something bad happens to begin asset protection planning, but for your plan to be effective, you need to create it before creditors come for your assets. Creating an asset protection plan is not something that should be done quickly and or serve as a temporary fix.
If you or a loved one are looking to draft a comprehensive asset protection plan that is unique to your circumstances, contact the Law Office of Inna Fershteyn at (718) 333-2395