How HIPAA Impacts Caring for Aging Patients 
It's critical to understand the implications of the Health Insurance Portability and Accountability Act (HIPAA) on caregiving if you have worries about an aging loved one's health and are active in their daily care.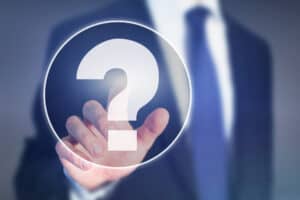 What is HIPAA? 
The Health Insurance Portability and Accountability Act, or commonly known "HIPAA," has a significant impact on providing care for loved ones. This federal law was passed in 1996 to preserve the privacy of a patient's medical information. It mandates that health care providers and insurers maintain medical information private and safe. Unless the patient gives explicit permission, this information cannot be shared. This gives people more control over their health information and the ability to regulate who has access to it.
Why Sign a HIPAA Authorization? 
A senior can provide their caregiver access to essential information about their care by signing a HIPAA authorization form. A caregiver who has complete awareness of their loved one's medical and treatment history is in the best position to make quality care decisions in the future. There are two major factors to consider when allowing access to medical records. Caregivers should be able to communicate directly with a senior's doctors to coordinate treatment and care between medical entities, and dispay medical bills on the senior's behalf.
Without these clear approvals, a family caregiver's ability to properly act on behalf of a senior may be limited. Unless a family member has been nominated as a personal representative with a valid healthcare power of attorney (POA), the privacy rule prevents access to complete medical information.
If the person you are caring for has not already created and signed a POA form, it is a good idea to have them sign a HIPAA release and keep copies on hand. This will ensure that medical entities have no doubt that they are permitted to interact with you and any other family members to whom your loved one has provided permission.
Seniors should talk to their health-care providers about how to put it in writing that only certain persons are authorized to see their medical records. If this is a concern for you, you can also put it in writing that you do not want particular people to have access to your medical information.
For more information about providing high-quality care for senior loved ones or to discuss long-term care planning, please contact the Law Office of Inna Fershteyn at (718) 333-2395.