What to Do If Your Medicaid Application Is Denied
If your Medicaid application is denied, you may initially feel hopeless, but you have the opportunity to appeal the decision. While the requirements of Medicaid are strict for low-income individuals, there is the potential to gain great benefits. Qualifying for medicaid is a complicated process, so if you are denied at first, do not panic.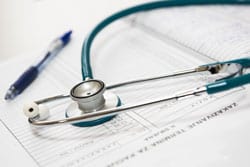 Medicaid is a federal and state program that assists with the cost of healthcare for those who cannot afford it. It is comprehensive health coverage that covers a number of circumstances. Eligibility varies, but in New York, you must be either pregnant, responsible for a child 18 years old or younger, blind, disabled, live with a disabled family member, or be 65 years or older. The income threshold ranges based on the household size. You can apply by phone, via a written application, or by going to your local department of social services, or on the New York State of Health website.
Upon receiving a Medicaid decision, rejection is fairly common, even if you are eligible. Below are common reasons why your Medicaid application may have been declined.
1. Missing or Incomplete Documentation
You must have a complete packet when filing your Medicaid application. While in the past they would wait for supplemental documentation if they knew you were in the process of obtaining additional information, now they are quick to deny if you do not follow up. Be sure to provide the correct documentation and fill out the entirety of the application.
2. Excess Assets
In order to be eligible, there are strict caps on the number of assets one may have. Review the income and countable assets requirements for your given state. In New York, the asset limit is $15,900, while just about every other state's cap is $2,000.
3. Transferred Assets
If you transferred assets within five years of applying for Medicaid for less than market value, you may be subject to a penalty. If a transfer of assets is to a disabled or legally blind child, you are exempt from asset transfer penalties in New York.
You will be issued a denial notice within 45 days of the application or 90 days if you filed for benefits because of disability. Upon receiving your denial notice, review it carefully and follow the directions on how to file an appeal.
Before this, you can attempt to informally ask the agent to reverse the decision. If you were declined because you made a mistake, this is the easiest and most efficient way to proceed. Escalation to a supervisor or a formal appeal may be unnecessarily complicated depending on the reason you were rejected.
The deadline to appeal may be as short as 30 days or as long as 90 days following the denial notice. Regardless of if it is requested, be sure to submit your request for appeal in writing so there is a record of it. You must be diligent about submitting by the deadline. 
After you submit, the Medicaid agency will set a hearing date. Applicants must attend the hearing or else their case will be dismissed. You have the right to have witnesses testify at the hearing and to question the witness of the Medicaid agency. 
An attorney can ensure you have all of the correct documentation and materials to present at your appeal hearing. If you win, you will receive your rightful benefits. If you lose, the notice will outline how to appeal your decision, which usually involves written arguments. You must have the assistance of an attorney for this step.
To hire a medicaid planning attorney, contact the Law Office of Inna Fershteyn at (718) 333-2395