There comes a point in time when you may begin to consider placing your loved one into a nursing home to ensure that they receive the best care possible. When making such a decision it is important to be well informed and aware of all of the aspects that attribute towards nursing home care. One such attribute pertains to the cost of care and how it will be covered. Usually the cost will either be covered using Medicare or Medicaid. However, there are specific qualifications that outline which coverage plan may be utilized based on your personal situation. Additionally, it is important that you are able to differentiate between the types of care offered, such as skilled care and custodial care. In order to best be informed of all the details concerning enrolling your loved one in the care of a nursing home, you should contact an Elder Care Attorney to guide you in your decision making process. With proper counsel you will be sure to place your loved one in the hands of the best nursing home possible, while still being able to cover all of the costs such care will require.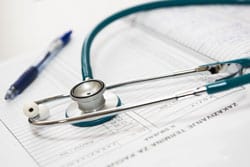 Qualifications for Medicare Coverage of Nursing Homes
There are specific statements that discuss if an individual qualifies for Medicare coverage when it comes to nursing home care. The first statement pertains to the period of time the individual stayed at the hospital out of medical necessity. In order to qualify for Medicare coverage an individual must have spent at least three consecutive days in inpatient care for a medical necessity. After being discharged from the hospital the individual must then be admitted to a nursing home within the 30 day period that begins the moment the patient is discharged. The individual must be in need of skilled nursing or rehab care on a daily basis for the specific condition they endured while hospitalized in inpatient care. Lastly, in order to receive Medicare coverage for nursing home care, an individual must have a letter from a physician ordering and proving the necessity of this care. If the individual falls within the category that aligns with all of these statements, then they may be eligible for receiving Medicare coverage when it comes to nursing home care. 
Skilled Care vs Custodial Care
The greatest difference between skilled care and custodial care pertains to the manner in which the care is provided and who is responsible for providing such care. Skilled care refers to care that is specifically administered by a professional who is responsible for ensuring that the individual does not further deteriorate from the condition they are currently in. This care is administered when direct medical care becomes a necessity as a result of a short-term medical condition that they will recover from. On the contrary, custodial care can be performed within the home setting, meaning the one administering this care does not have to be a medical professional. This type of care provides aid for activities related to daily living. These activities usually pertain to eating, bathing, and similar skills. In most cases, patients that receive custodial care have a chronic condition, meaning they are not expected to improve in the manner that those who receive skilled care are. If custodial care is the only type of care necessary, then it is possible that Medicare will not cover the costs. However, Medicaid will cover the costs of custodial care, so you will be able to provide your loved ones with the care they require to continue thriving.
Medicaid Rules for Skilled Nursing Payments
Receiving Medicaid coverage can be quite complex, as there is a very specific list of qualifications necessary to obtain coverage. Medicaid is based on "needs only" policies, meaning there are strict regulations pertaining to the amounts of assets you are allowed to hold.  Medicaid is income based, while Medicare does not depend on your assets or income. An esteemed Elder Care attorney will assist you in qualifying for the type of coverage you need, as the attorney has much experience in the field and knows the specific rules of state pertaining to the amount of money an individual can have while still qualifying for Medicaid coverage. A Medicaid applicant over the age of 65 can possess up to $2,000 in NY in order to qualify for coverage. Asset limits for married couples vary in relation to whether both spouses require Medicaid coverage or only one spouse. One automobile regardless of the quantitative value is referred to as a "non-countable" asset as long as the car is used to transport the Medicaid applicant or other members of the family. The attorney will assist you in preparing for the five year Medicaid lookback period and will provide guidance on the Medicaid spend-down process. 
Is Dual-Eligibility a Possibility?
Dual-Eligibility refers to an individual who is qualified to receive both Medicaid and Medicare coverage. In this case, Medicaid will cover all of the costs that Medicare did not cover. Usually, individuals qualify for Medicare based on their age and qualify for Medicaid based on the income bracket they fall into. Additionally, Medicare beneficiaries below the age of 65 who live on Social Security Disability Insurance may be eligible to receive Medicaid benefits. The benefits of being dual-eligible is that you may receive greater medical coverage and lower out-of-pocket costs. For medical issues Medicare is the primary payer, Medicaid will serve as the secondary payer to cover any Medicaid costs leftover. Medicaid assists in covering the cost of the Medicare premiums, deductibles, and copays. An Elder Care Attorney can assist you in becoming dual-eligible and receiving the benefits that result from this eligibility. 
For further Medicaid eligibility information please contact the Law Office of Inna Fershteyn at 718-333-2395 to obtain aid in receiving medical coverage to cover the cost of nursing home care.