When is the Best Time to Write a Will?
The thought of writing a will may seem daunting for people as it brings up a topic that no one wants to talk about: death. However, a will is necessary as it will help prevent conflict and trouble for loved ones in the future. It also allows you to decide where you want your assets, property, and more to go to after you have passed. Without it, your assets may go somewhere you don't want them to.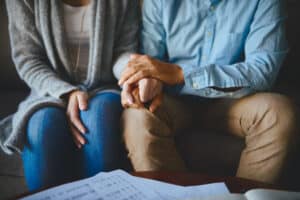 As the COVID-19 pandemic gradually comes to an end, it was surveyed that 66% of Americans who had serious COVID cases were more likely to have a will. It was also found that 50% of young adults were now more likely to have a will now when compared to pre-pandemic times. After the pandemic, more people now than ever are thinking about their wills- but a life-threatening situation shouldn't be the only time to think about writing a will. Any time is a good time, especially these five occasions below:
Occasions to write a will:
1. Turning 18
In the U.S, most states will allow those who are 18 and over to legally write a will for the first time. Why not get started and think ahead? It's never too early to start writing a will. Even if you are just 18, a will is always available for alterations as life changes and progresses. 
2. Change in marital status 
Whether you get married, divorced, or separated, it comes with significant changes in financial and personal matters. These changes will influence the decisions you will have to write in your will. It is important to ask yourself if you want your spouse (or ex-spouse) to be part of your beneficiaries or not. 
3. Change in financial circumstances
Factors such as starting your own business, getting a promotion, or even buying a house can drastically change your estate plan's situation. Especially when starting a business or buying a house, it is crucial to consider who the succession of the business or inheritance of the house will go to. 
4. Having children
As mentioned previously, it is common that those who have children will leave their property and assets to their children. However, people tend to forget that a will can also dictate guardianship for children who are minors if both parents are deceased.  
5. Prolonged amount of time
As time goes on, family dynamics and relationships may change which will alter your estate plan as well. It is also possible that the planned executor of your will dies before you do. Even if you do already have a will, it is essential to update it after major life changes. Regardless, if you have been putting off writing up a will, there's no better time than today. 
For a will to be correctly done and valid after death, it is important to go to an attorney. By executing a valid will, the court will not have to probate the will- saving your loved ones time and trouble. If you or a loved one need assistance or more information on estate planning, please contact the Law Office of Inna Fershteyn at (718) 333-2395.