Medicaid is a service that many people use in the U.S. It allows for those in low-income homes to have access to affordable healthcare. However, people sometimes find that they are under investigation for Medicaid fraud and abuse without knowing why. When investigators contact you, they believe that you are guilty of committing fraud from the evidence they have collected based on your income. It is possible to catch yourself before you are framed for being guilty for Medicaid fraud by accident.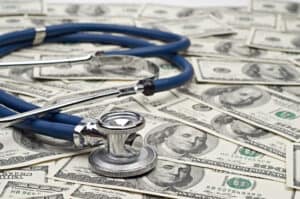 You do not receive any other form of government benefits 
Medicaid is only available to those who are low-income which means that it is common to have other benefits such as food stamps.  Those who qualify for Medicaid often have other forms of social welfare programs that assist in daily aspects of life. If you don't have food stamps or another form of government benefit, it can indicate that you don't actually qualify for Medicaid.
Your reported income does not match your lifestyle
When investigating recipients of Medicaid, investigators match every aspect of your life to your reported income. Medicaid fraud investigators compare what you've reported with other aspects of your life such as housing. If they find that you own a home, investigators have the ability to check your mortgage as it is public record. From there, they can check how much you pay monthly to your bank or mortgage company. If the payment is significantly higher than what your reported income is, it can raise suspicions. You can own a house and still receive Medicaid but even if you live in a high rent neighborhood, they can look into it. 
The same can happen if your car payments are quite high in comparison to your reported income. Similar to how they check on your house ownership, the same can happen with car payments. If the information is not consistent, they will look at your provided information deeper and possibly contact you. 

You receive financial assistance from family members 
People usually defend themselves when under investigation for Medicaid by claiming that they receive financial assistance from family members. Unfortunately, that is an extremely poor excuse as it is required to disclose if your family provides financial assistance for you when applying for Medicaid. By saying this, you may be claiming that you are not actually eligible for Medicaid. 
Before panicking, be sure to double check your documents and payments to ensure that the information you are submitting is correct and consistent. Without double checking, you may face up to ten years in prison and fines up to $500,000 without meaning to. If you or a loved one needs assistance in Medicaid fraud help, please contact the Law Office of Inna Fershteyn at (718) 333-2395.