Unlocking Hidden Benefits: How Medicaid Expansion is Changing the Game for Veterans' Health Care
Veterans of all branches of the United States military have throughout the country's history endangered themselves and sacrificed huge amounts of time and energy to ensure that the freedoms all American citizens enjoy are protected. Committing to service in any branch of the armed forces means leaving one's family and friends behind to fulfill contractual obligations. The United States, with gratitude for the sacrifices made by service men and women and their families, has created many organizations to provide services and benefits to both active duty and retired members of the armed forces, chief among them the United States Department of Veterans Affairs. These organizations provide a variety of services to veterans and their families, such as health insurance, mental health care, tuition subsidies, and home loans. Many veterans, however, are not aware or are not disclosed the full scope of services and benefits available to them, including those provided by the Department of Veterans Affairs. Many veterans are further unaware of the benefits available to them through Medicaid, particularly for those who struggle to find civilian employment or are unable to make ends meet. Consulting with an experienced Medicaid planning attorney will help you and your family understand the benefits available to you as a former service member and ensure that you receive the support you have earned for your many sacrifices.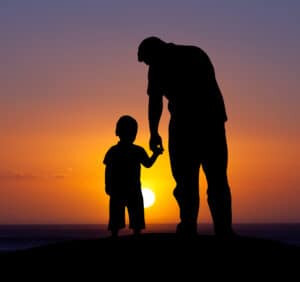 Brief Overview of Medicaid and Department of Veterans Affairs Benefits
Medicaid is a federal and state run program that ensures health insurance coverage for low-income families. Medicaid also provides health care-related services and benefits such as transportation and outpatient hospital care. The Department of Veterans Affairs, or VA, is a branch of the federal government that provides lifelong health care coverage for veterans and their families. In addition to health care services and coverage, the department provides home loans, pensions, disability compensation, tuition subsidies, life insurance, and burial services. It is important to note that VA benefits are available for both uniformed service members and veterans and their spouses, children, and parents. 
How The Expansion Of Medicaid Has Impacted Veteran Enrollment
Following the passage of the Affordable Care Act (ACA) and the implementation of the ACA Medicaid expansion in 2014, veteran access to Medicaid coverage and benefits increased, leading to better access to health care and improved outcomes. This is especially important because according to the Kaiser Family Foundation, about 10% of working-age veterans receive Medicaid, with a further 40% of those having Medicaid as their only health coverage. The 2014 ACA Medicaid expansion to include adults earning up to 138% of the poverty threshold made many adults newly eligible for the program in the 32 states that adopted the expansion, including New York. The results are staggering, as according to nine Health Care For The Homeless Projects, states that adopted the Medicaid expansion have a 55% share of veterans covered by Medicaid, as compared with a 5% share of veterans in states that did not adopt the Medicaid expansion. 
Why Medicaid Is Crucial For Veterans
According to a 2021 estimate from the Census Bureau's American Community Service, there are about 16.5 million veterans in the United States. When returning from military service, veterans must reintegrate back into civilian life, a challenge for many. Many veterans return from active service with a disability, long-term injury, or multiple crippling conditions. Over time, veterans may develop alcoholism, drug addiction, or a multitude of mental health issues relating to PTSD or other service-related injury. Most of these issues require long-term care, whether it's physical therapy to adjust to a prosthetic limb or psychiatric interventions to help combat suicidal thoughts or PTSD-related instability. In these cases, Medicaid plays a crucial role in providing coverage to veterans that might not otherwise be insured. Medicaid also helps to supplement Medicare or private, VA, or military coverage for roughly 60% of working-age veterans in order to reduce the out-of-pocket or copayment cost. According to 2022 Point-In-Time Count, 33,136 veterans lack access to other forms of coverage and tend to have higher rates of disability, chronic health conditions, alcoholism, and drug abuse.
Conclusion
Most veterans qualify for VA, however there are instances where a veteran either is not eligible for health-related VA benefits or simply lives too far from a VA facility to receive treatment. Other veterans might not apply for VA or Medicaid benefits because they do not know the potential benefits they are eligible for or believe they do not qualify. It is vital for veterans planning for health care coverage and other services and benefits upon returning to civilian life or retiring from active service to understand that there are many programs available to them to gain the coverage and services they need. One can also qualify for VA and Medicaid benefits simultaneously, so it is important to understand the process of applying and qualifying for both and how each program applies to specific expenses. With the end of the Federal COVID-19 Health Emergency 2023, yearly Medicaid renewal has resumed and changes in the eligibility and waiver process have occurred, making understanding potential Medicaid coverage and benefits more complex. In this case, having an experienced Medicaid planning attorney will help to understand what benefits are available to you and your family and how to ensure that you qualify for the program without running afoul of new Medicaid and Medicaid renewal regulations. To schedule a consultation to help ensure coverage for you and your family, call the Medicaid Fraud Attorney at (718) 333-2395.