Dealing with an injury that hinders your ability to work is hard enough. Many seek Social Security benefits to help ease the difficulty in times where they are injured but the process is intricate and can come with many hardships in order to receive these benefits. If you were injured in an accident, you are now also able to file a personal injury lawsuit against the party responsible for the accident. This can hinder your benefits that were already difficult to receive and though a settlement may seem nice in a situation like this, you depend on your social security benefits more. Situations like these may seem troublesome but you can seek out the help of a personal injury attorney as well as an elder law attorney as this overlap of your benefits and injury can be complicated. The personal injury attorney can help with a lawsuit for the accident but an elder law attorney has in-depth knowledge of the Social Security benefits and what will affect these benefits so you are not put at risk of losing them.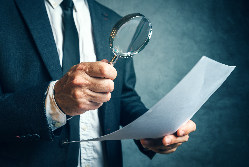 How much liquid assets can you have for Medicaid and for SSI?
You may be worried about how much liquid assets you can have to be eligible for Medicaid and SSI which include cash, stocks, bonds, and CDs. In New York, In order to be eligible for Medicaid and SSI benefits, you can have up to $2,000 in liquid assets. If you have more, you won't meet the requirements to receive these benefits, and if you are already receiving benefits, they may be compromised.This is something to keep in mind if you have Medicaid or SSI benefits and want to file for a personal injury lawsuit. Social Security doesn't depend on work credits and is need-based so it depends on assets. If you receive a settlement for an accident, it can potentially put you over the asset threshold hindering your eligibility for your SSI benefits. It may seem unfair that your benefits may be suspended for receiving a no-fault settlement for your injury, but this is how the system works. These are a few things you should be aware of when deciding between a personal injury settlement or the benefits you need to meet ends meet.
2 Ways To Protect Your Settlement:
A "spend down":

This option is when you spend a good amount of the settlement on resources that are exempt and needed for the benefit of the disabled recipient to ensure you are not over that asset threshold. This is a good option for those who want a simple way of using the settlement money but also helps them while ensuring they are still eligible for the benefits. Some exempt resources include household goods, personal effects, paying off your home mortgage, and paying off any existing debts. These are just a few items that are exempt from being counted as assets and your settlement fund can be used towards them to keep you under the asset threshold. 

Set up a Special Needs Trust (SNT):

This option is for those who don't want to go through the trouble of spending the settlement fund but rather just set up a special needs trust. A special needs trust is a trust that is created for you to put your settlement money in and can be used for transportation, certain therapies, and nursing care without hindering your SSI or Medicaid benefits. This is good for those who want to use the funds to help recover from the accident without having to worry about their SSI benefits and Medicaid benefits being suspended, compromised or revoked. This trust can be set up with the help of an Elder Care attorney and will help make the process of protecting your settlement trouble-free. 
Both these options are great for those who are considering filing for a personal injury lawsuit, but do not want to risk losing their SSI and Medicaid benefits. You should make sure you proceed with either option that best fits your situation after obtaining a settlement for an accident when you are receiving these benefits. This will help reduce the risk of your benefits being suspended and protect your settlement. 
Speak with an Elder Law Attorney
An Elder Law attorney is informed of all current updates to the laws on Medicaid eligibility and SSI benefits eligibility. Unfortunately, Medicaid and SSI requirements can differ from state to state so it makes the process of applying and keeping your benefits even harder. An Elder Law attorney in your area will help simplify this process for you and advise you of all updates to the law and eligibility requirements creating fewer problems on this journey of Medicaid planning and other aspects surrounding Elder Law. Hiring an Elder Law attorney will also ensure that you're still eligible for your SSI and Medicaid benefits even if you plan on filing a personal injury lawsuit. Protecting your settlement will be a priority and an attorney will help you choose the right option to ensure you can still receive your settlement fund without hindering your benefit eligibility.
For further information on how a personal injury settlement may affect your Medicaid and SSI benefits please contact the Law Office of Inna Fershteyn at 718-333-2395 to obtain aid in options to protect your settlement fund and help with any of your Elder law needs.