1.What is Elder Abuse and What types of Abuse take place?
Elder Abuse pertains to specific actions that purposely harm the elder in terms of emotional, physical, financial, and mental harm. The caregiver makes careless decisions that negatively impact the elder they are looking after. Physical abuse uses force and physical contact to threaten or injure the elder. Financial abuse is direct exploitation of the elder through theft, fraud, and other methods of gaining control of the individual's money. Mental abuse comes in the forms of emotional abuse, neglect, and abandonment. Emotional abuse utilizes verbal attacks, rejection, or isolation to cause harm to the vulnerable elder. If the caregiver causes any form of purposeful distress and anguish on behalf of the elder, this is a clear form of Elder Abuse.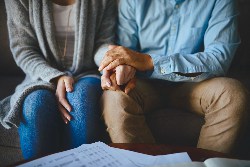 2.How do I identify if the caregiver is abusive?
In order to know if your loved one's caregiver is abusive, you must first be aware of the signs of abuse. Some behavioral signs that may indicate abuse pertain to excessive alcohol use, controlling elder's actions and decisions, isolating the elder from family members and friends, emotional or financial dependency on the elder, etc. Some other key behaviors you should note are minimizing the elder's injuries, blaming the elder for the injury or action, threatening to harm an elder's pet, calling the elder names they do not like, previous criminal history, and temper or anger issues. In terms of long term care facilities, you should look out for negligent hiring practices on behalf of the facility, inadequate training of professionals, and use of staff who lack compassion and empathy towards the elderly population. 
3.What are common warning signs of elder abuse?
There are numerous physical and even emotional signs that may indicate the presence of elder abuse. Some of the common physical signs include slap marks, burns or blisters on the elder's body. You should pay attention to explanations that do not align with the injury the elder has acquired because this is the abuser's way of trying to cover up the tracks of their actions. If the elder withdrawals from typical behaviors they enjoy, this is a clear emotional sign of elder abuse. Bruises around the genital area indicates sexual abuse and must be adressed immediately. Sudden changes in financial assets or legal documentation, such as wills, trusts, health care proxy, and power of attorney are important to look out for. Untreated bed sores, dental issues, or any medical issue that goes untreated and unnoticed by the caregiver is a tell tale sign of elder abuse or neglect. 
4.Are all elders at risk?
Not all elders are equally at risk because it depends on the individual's level of care and their specific situation. It is important to keep in mind that all elders are at risk of abuse and neglect, so you should be aware of the signs of mistreatment. Elders that tend to be more exposed to abuse are typically socially isolated due to poor social networks and lack of family members or friends. Elders who have mental impairments, disabilities, or mental illnesses are at high risk of being mistreated and taken advantage of due to their vulnerability. 
5.What does Elder Self-Neglect mean?
Elder Self-Neglect occurs when an elderly individual is unable to adequately care for themselves and their needs. This puts the elder at risk of being harmed and abused by others. There are a vast variety of signs that you can look out for when identifying self neglect. Some of these signs include the lack of food or basic utility essentials in the elder's household, refusing to take medications or eat, hoarding of trash or animals, unsafe living conditions populated with insects or vermin of sorts, etc. Other signs to look out for are poor grooming and appearance such as soiled clothing or dirty fingernails, isolation, lack of social support, alcohol, and drug dependence. 
6.Are there laws in place to prevent elder abuse?
As of currently, there is no federal law to prevent elder abuse, however each state has their own laws concerning elder abuse, neglect, and abandonment. In order to learn about your state laws you should reach out to an elder law attorney in your area who has experience in the field and can help you understand if your loved one is the victim of elder abuse. New York is a state that does not have mandatory reporting laws concerning elder abuse. However, New York does require those working in adult protective services to report abuse on behalf of elderly individuals who are being harmed. There are options regarding the following steps of what to do and who to report to once you have witnessed or experienced elder abuse.
7.What steps should I take if I suspect there is elder abuse occurring?
In the case that you suspect elder abuse you should call the police or adult protective services immediately. Some people worry that they will have to find a way to prove the abuse prior to making a report. However, this is not true. Therefore, you should report any sign of elder abuse or neglect as soon as possible even if you do not have concrete proof of harm. In order to report abuse go to an elder abuse website and click on the option that states "where to report" and it will give you the address or telephone number of a place in your area.
8.What information will I have to provide when I call to report the elder abuse?
You should be aware of the elderly individual's name, contact information, home address, and details concerning why you suspect this individual is the victim of elder abuse. In some cases, you may be asked to leave your name and telephone number so that you may be contacted if the need arises. If you feel uncomfortable with leaving your private information you may report it anonymously. Your confidentiality will be protected, if that is a concern for you that may prevent you from reporting the abuse. 
9.Who is responsible for investigating the abuse?
Adult protective services are the first responders in reporting elder abuse, neglect, and exploitation. These agencies are responsible for taking reports, investigating potential allegations of elder abuse, and provide aid to victims of such abuse. In the case that the abuse is confirmed to be true, then the Adult Protective Services will work with other agencies to ensure that the eldelry individual is properly cared for and provided for. Law enforcement will take action if necessary to collect all of the evidence that would be necessary for persecution. If the elderly individual is unable to manage their own affairs, the court may appoint a guardian to make decisions on the individual's behalf.
10.How to report financial elder abuse?
Some states offer 24/7 hotlines to report abuse and others have forms at the police office where you may report this abuse. In order to ensure that action can take place you must report the elderly individual's name, as well as their address. You should identify the location of any suspected actions of abuse, such as the elder's home or at a long-term care facility. You must provide as many details as possible regarding what you saw or heard in terms of what led you to believe that elder abuse was taking place. Law enforcement will require witnesses and other forms of evidence to make its case, so the more details you provide, the simpler it will be to initiate the case procedures. 
For further elder abuse information please contact a Law Office of Inna Fershteyn at 718-333-2395 to learn how to report abuse, neglect, or exploitation.