How to Protect Your Home If You Need Medicaid
Most people wonder how to qualify for Medicaid and if their assets will be at risk when applying. Those who need long-term care worry about the possibility of losing their home in order to qualify for Medicaid. If you or someone you love need long-term care, you don't have to sell your house in order to qualify for Medicaid to pay for long-term care. However, Medicaid could reach out in the future to recoup the costs of treatment. Once you are approved for Medicaid, the state may put a lien (charge) on your assets during your lifetime and collect the debt once you have passed away. This process is known as "estate recovery" which can lead to losing many assets that could have been passed down to future generations, even the family home.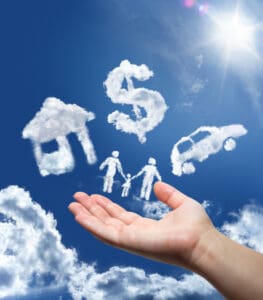 So how can one keep the home if they need to apply to Medicaid for long-term care costs?
Adding Someone to the Deed May Not Be The Perfect Solution
People often believe that by adding another person to the deed to their home (aka a life estate), the home cannot be used to pay back Medicaid. Unfortunately, this method won't be enough to protect the home, and here's why:
If the property is sold before the Medicaid recipient passes away, the value of the home has to go towards their care. 

If you decide to rent out the property, the net rental income is recoverable by the nursing facility, since it technically belongs to the recipient. 

Although the house avoids probate after the Medicaid recipient passes away, there could be significant capital gains taxes for the beneficiaries. 
Solution #1: Transfer Ownership of The House
What if I immediately transfer ownership of the family home to another person instead of adding them to the deed? This idea is to take the home out of their countable assets. However, unless the person who receives the house is an adult child, the transfer will only lead to problems.
A basic rule of Medicaid is that if you can afford to pay for your own care then you should. If you transfer property, let's say worth $700,000, it means that a $700,000 gift has been gifted to someone. Another basic rule of Medicaid is that there is a five-year lookback period. This means that any assets you gave away or transferred in the five years before you applied for Medicaid, you still had the asset under your control. And Medicaid will not pay for your care in that case.
The good news is that there are some exceptions to the gifting rules. The following methods are not something to be navigated without the help of an experienced elder law estate planning attorney. Here are some of the exceptions:
Your spouse. The law recognizes that your spouse needs a place to live so a transfer of the home to your spouse does not result in penalties under Medicaid rules. This is a common practice and part of Medicaid planning.
A disabled child. A parent could transfer a house to their disabled child explaining that it is needed for self-support. It is not necessary for a child to lose a home just because a parent will need Medicaid. 
Solution #2: Medicaid Asset Protection Trust 
One of the best ways to protect your assets is to place your assets in a Medicaid Asset Protection Trust. These are also commonly called "income only" trusts because the appointed trustee (normally an adult child) maintains control of the principal, while the Medicaid recipient can only access the income from a pension or Social Security benefits.
A Medicaid Asset Protection Trust may be a better method for protecting the home if you:
Wish to continue living in the home.

These trusts offer little to no disruption to a recipient's life since they keep the exclusive right to use and occupy the home during their lifetime (and continue to receive all the tax exemptions on the home).

Are not going directly into care.

Any assets transferred into a Medicaid trust are subject to a lookback period of up to five years. After five years, you can still live at home but if you need to go into a nursing home, the full value of your assets in the trust are protected. However, even if you end up needing long-term care earlier than you thought (before the five years) you get credit for any time that has passed since the creation of the trust. For example, if you created the trust today but need nursing home care after four years, then you would only have to pay for the remaining one year out of pocket.

Are contemplating selling the house.

You will always have the option to sell your house without a Medicaid penalty because the money is paid to the trust. The trustee can also buy a new property (such as a smaller home) in the name of the trust so it remains protected.
If you need consulting on qualifying for Medicaid and how you can protect your family home, please contact the Law Office of Inna Fershteyn at (718)-333-2395.