Medicaid eligibility in NY is quite a serious concern, as it is very difficult to qualify for coverage given the laws and eligibility requirements. Many individuals find it difficult to fully understand the qualification laws and appeal to an elder care attorney for guidance. There is a capped limitation regarding the extent of liquid assets an individual may hold in order to remain eligible for Medicaid coverage in NY. A common inquiry pertains to the preservation of benefits even after receiving an inheritance, as there are several ways to do so. It is highly recommended that you schedule a conference with a well experienced elder care lawyer prior to accepting the inheritance, as this may jeopardize your Medicaid coverage and leave you without any healthcare.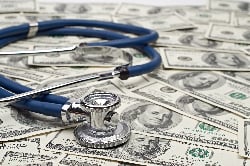 As most of you already know, the maximum value in assets an individual may hold is $2,000 in order to still qualify for full Medicaid coverage. This demonstrates financial need in paying for services, thus individuals within this income cap will qualify for much needed coverage. However, receiving an inheritance may compromise your ability to maintain your Medicaid eligibility because your assets will exceed the $2,000 limit. As a rule, all inheritance recipients must report their change in financial status to the Social Security Administration within 10 days of receiving the inheritance. Additionally, they must inform the Department of Children and Families of this inheritance. Individuals must explain how it is that they will utilize this inheritance and what the assets would be used for. 
If Inheritance is Large and Medicaid Coverage is No Longer Necessary:
In the case that your inheritance is a grand quantitative sum, you might realize that you do not require Medicaid anymore because you can use your inheritance towards your medical bills and expenses. You are encouraged to inform Medicaid services that you would like to disenroll from the program, as you no longer have such a prominent financial need. Once this step is done, the Medicaid coverage will cease and you will be responsible for paying for the expenses independently. Additionally, Medicaid may ask you to pay back the exact amount of money they provided for you during the period in which you were no longer eligible for the coverage. If you inform Medicaid in advance prior to receiving the inheritance, then you will be able to avoid paying the bill that Medicaid will send you as reparations for the financial services they provided after you received your large inheritance. 
If Inheritance is Small and you Still Need Medicaid:
Given that the inheritance is not enough to cover all of your medical expenses, you may want to maintain your Medicaid coverage. In this instance, the calendar month is what will determine if you are able to maintain both your inheritance and your coverage. The rules dictate that an individual must not have more than $2,000 in their bank account by the end of the month. This implies that if an individual receives an inheritance of multiple thousands or hundred thousands in the beginning of the calendar month, they may still have enough time to spend it or to arrange a meeting with an elder care attorney. However, if the individual receives this inheritance at the end of the month, such as March 25th, they will not have much time to allocate the funding and still qualify for Medicaid. An elder care attorney can guide you and advise you on the best actions to take in maintaining both your inheritance and Medicaid, while still following the rule regarding not exceeding $2,000 in assets monthly. 
Methods of Preserving Medicaid Benefits even after receiving Inheritance:
Spend Down:

A common method of maintaining your Medicaid coverage even after receiving an inheritance pertains to the spend down method. Medicaid recipients must spend down their recently obtained inheritance in order to requalify for Medicaid coverage. For individuals who have a large inheritance, it would be nearly impossible to spend all that money in such a short period of time, thus these individuals should consult with an elder care attorney for some Medicaid planning techniques. Purchasing Exempt Assets pertain to items that are specifically exempt by Medicaid. Therefore, these items and expenses will not hold the Medicaid recipient or applicant accountable, as they do not play a role in Medicaid eligibility qualifications.

Asset Protection Trusts:

An Asset Protection Trust is a great way to preserve your assets when applying for Medicaid, as it allows you to maintain your wealth while still receiving coverage. Many individuals fall into the assumption that the best way to remove the additional assets that prevent them from getting Medicaid coverage is to transfer the assets to family members. This approach, however, is extremely flawed and risky because it often results in a Medicaid penalty. Incurring a penalty prevents you from receiving coverage for a specified period of time. A trust allows you to disperse these assets to the family members you had in mind at the time of creating a trust. The beneficiaries will not be subject to the payment of capital gains tax based on the increase in quantitative value your assets have accrued over time. It is important to note that transfers to a trust are still subject to the Medicaid Lookback period,which tends to include the last five years of your assets. This strategy is extremely effective when it comes to maintaining your inheritance funds, while still receiving the Medicaid coverage you are in need of. 

Caregiver Agreement:

A caregiver agreement is beneficial to individuals who transfer money to a caregiver for their services without deeming this asset as a gift. This option is great for individuals who would prefer to be cared for by a family member or a trusted close friend. You would not only be cared for by an individual you already know and have a close relationship with, but you would also be benefitting the caregiver for their service. The caregiver will be paid for their duty in caring for you and you will receive the best care possible. In most cases the caregiver would be paid for their services in advance under a contract that defines the services provided and the hours being worked. In the case that the patient passes away all of the unearned funds must be paid to Medicaid in correlation to the amount that Medicaid paid for the patient's care. A Caregiver Agreement can be the best option for numerous individuals who do not wish to leave home and go into the care of a nursing home. However, there will be an income-tax consequence for the caregiver and there might be a loss of control of the money. 

Special Needs Trust:

A d4A special needs trust is used for individuals under the age of 65 who wish to keep their inheritance while also maintaining Medicaid coverage. Those over the age of 65 will need a d4C special needs trust, also commonly referred to as the pooled special needs trust. A trustee will be responsible for managing the money and can only apply the money to the services and necessities not covered by Medicaid. Some of these expenses may include but are not limited to entertainment, travel, paying off debt, home improvements, and some other common acceptable expenses. 
An elder care attorney can assist you in selecting the best option for your personal circumstances. It is imperative that you are able to maintain your Medicaid coverage despite obtaining a recent inheritance. With a proper plan in place, your future will be set and established according to your preferences, Your best interests will be prioritized when selecting an option that would effectively correlate to your situation. If you have any further questions or interests regarding your Medicaid eligibility the Law Office of Inna Fershteyn is here to provide you with all of the answers and help you make all of the important decisions.
For further Medicaid eligibility information please contact the Law Office of Inna Fershteyn at 718-333-2395 to maintain your inheritance and receive Medicaid coverage.